If the tickets to your event are delivered through AXS Mobile, you can follow these instructions to retrieve your tickets.
1. You will receive an email from AXS in advance of your event with the subject line "Tickets Just Got Sent To You". It will look something like this: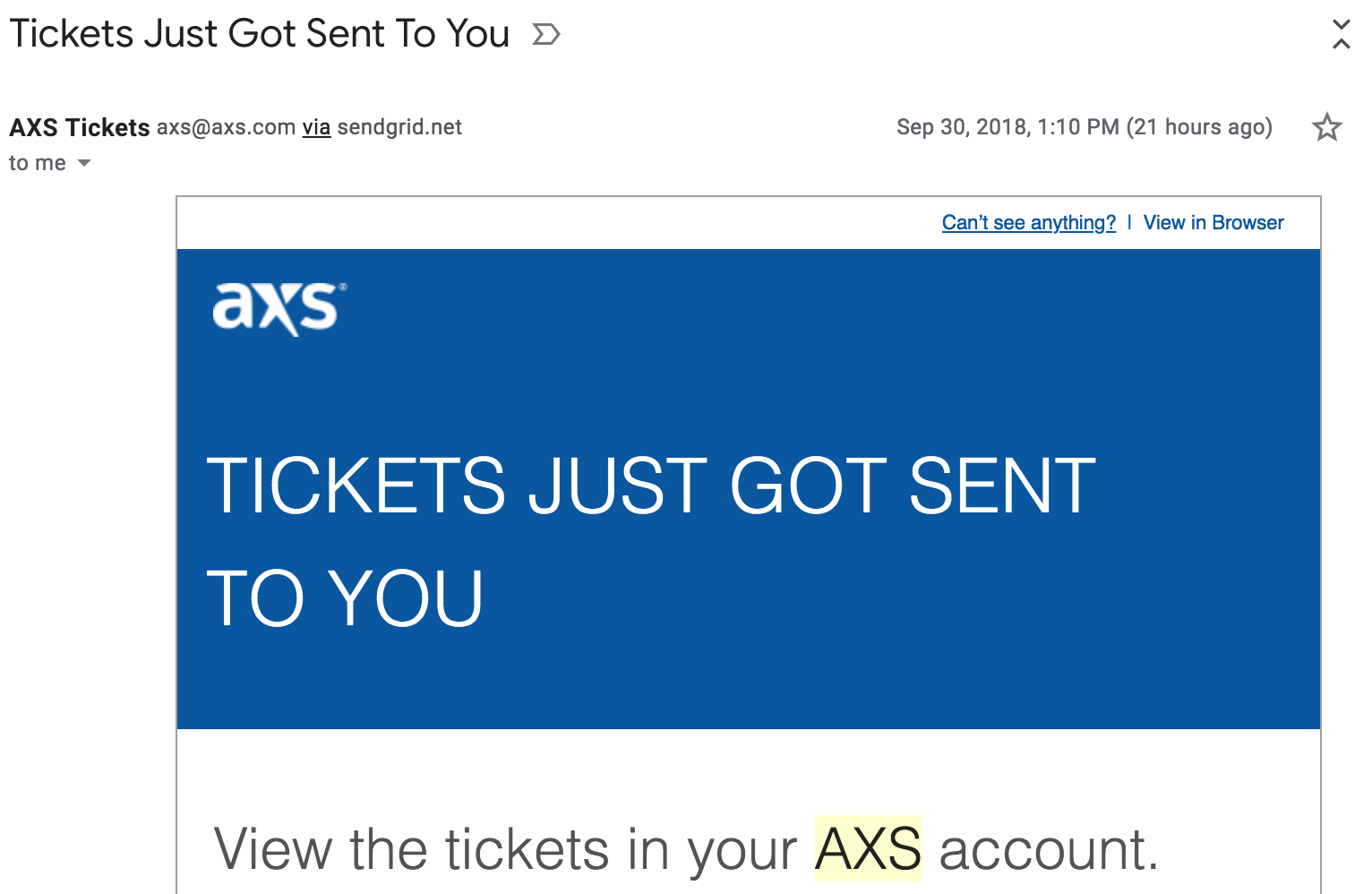 2. If you already have the AXS app on your phone, you will see the tickets there. If you do not have the app, follow the instructions in the email to download the app and create an account. Be sure to use the same email address for your AXS ticket app account as you used to purchase your tickets.