If you are using Seated to get email & text message notifications, then you can manage your notification settings by visiting https://go.seated.com/notifications/login. You'll just need to verify your phone number in order to access your account settings.

At the moment, Seated does not support individual logins or accounts for ticket purchases made through Seated.
To access individual order details for a purchase made on Seated, please click on the "View Receipt" button on your confirmation email. Once your phone number is verified, you will be able to view your order details your order details.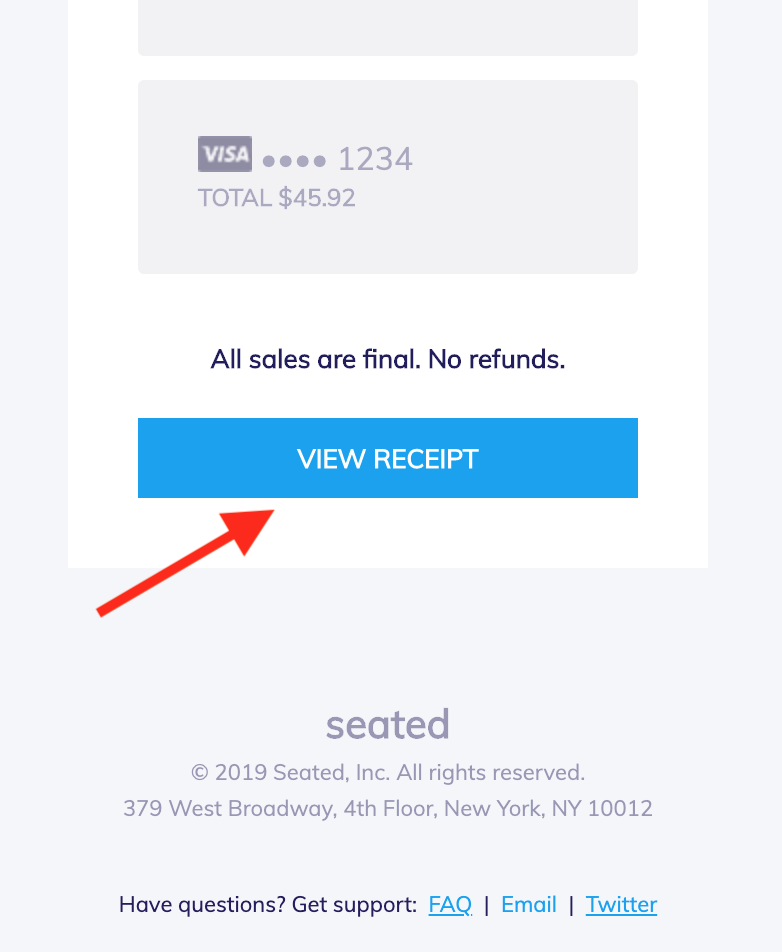 Note: Purchases made before November 1, 2019 do not have a "View Receipt" button in the email receipt. Try clicking the "More Details" link instead.