Once your refund has been reviewed and approved by our team, we'll send you an email. Just click the "Claim Refund" button.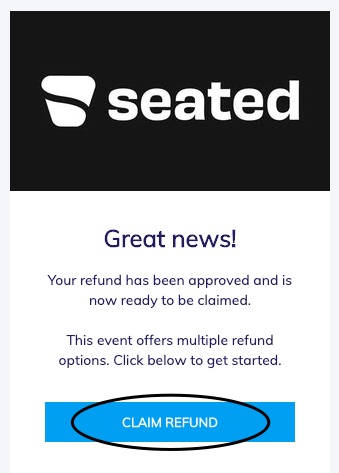 You'll need to log in using your phone number. Once you're logged in, click the "Claim" button.

Next you can select how you would like to receive your refund.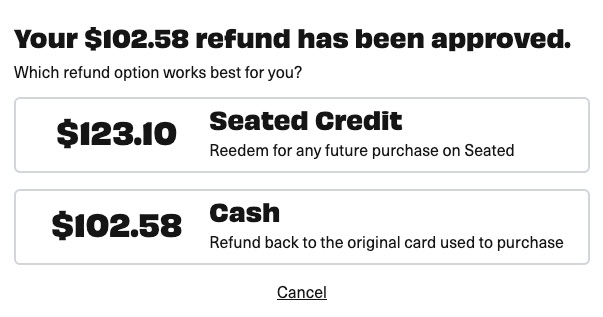 If you choose the cash refund, 100% of your order will be credited to your original payment method within 7-10 business days.
If you choose the Seated credit, 120% of your order will be credited to your Seated account. This credit can be used to purchase tickets to future shows sold through our platform.
Additionally, some event organizers are offering other refund options. If this is the case for your event, when you go to claim your refund these options will be listed in addition to the cash refund and Seated credit.
Then you'll need to confirm your selection.

Once you claim your refund, you'll get a confirmation sent to your email.
If you are having trouble claiming your refund, please contact us with your order details.